Clear Title Agency Makes Strategic Hire Adding Local Expert to Team
PHOENIX, ARIZONA (December 2, 2021) – Clear Title Agency of Arizona has hired Sarah Perkins as Director of Strategic Accounts. She will focus on enhanced services for brokers, real estate agents and continued market growth for the company's newly formed builder division.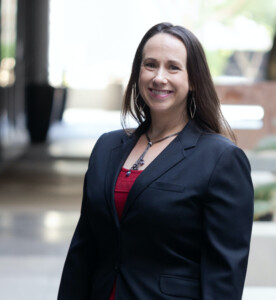 Perkins brings decades of industry experience and key relationships with brokers, real estate agents, investors, lenders, and builders. She is the author of a well-known real estate industry blog, theazmarket.com, with over 1,500 weekly readers of the local market update. Using this local following and industry expertise, she will establish a firm foundation for aligning the service needs of new customers to the right division within the company including, marketing, title research and due diligence.
"We are excited to have Sarah join the Clear Title family and know she will be a tremendous addition to our outstanding team," said Bart Patterson, CEO of Clear Title. "She brings to us a unique background in the industry and has a strong reputation for understanding how to build relationships and service customers during a transaction."
Perkins moved to Arizona in 2003 after graduating from Denison University. She experienced the roller-coaster of the real estate industry's ups (2004-2006) and downs (2008-2011) firsthand. Sarah and her husband Ben live in Chandler, with their 3 children, 2 dogs, 2 cats, a lizard, and lots of fish.
About Clear Title Agency of Arizona
Locally owned and operated, Clear Title Agency of Arizona provides full-service residential and commercial title and escrow services with multiple locations across the Valley and in Flagstaff. The company has been recognized by Inc. 5000 Fastest Growing Companies and Phoenix Business Journal's Best Places to Work numerous times and ranks in the top 1% of all First American agents nationally. For more information, visit www.cleartitleaz.com