Clear Title Agency of Arizona Expands Commercial Leadership Team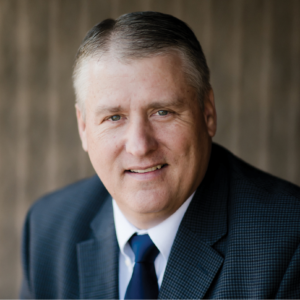 PHOENIX, ARIZONA (July 21, 2020) – Clear Title Agency of Arizona has hired Scott Pearson as Vice President of the Commercial Division. He will focus on continued market growth and enhanced services for the company's commercial division.
Pearson brings decades of industry experience with him and will continue to develop key relationships with brokers, real estate developers, investors, lenders, and attorneys. He will establish a firm foundation for commercial escrow service needs, including title research and due diligence.
Pearson's history with Clear Title includes over five years of previous service as the Chief Title Officer for commercial and residential title, before leaving the company briefly to serve in a similar role at a start-up company.
"We are excited to have Scott re-join the Clear Title family and our outstanding commercial team," said Bart Patterson, CEO of Clear Title. "He brings to us a unique background in the industry and has a strong reputation for understanding how to service customers during a commercial transaction."
Pearson is a graduate of University of Phoenix and holds a Bachelor's Degree in Business Management and Marketing.
About Clear Title Agency of Arizona
Locally owned and operated, Clear Title Agency of Arizona provides full-service residential and commercial title and escrow services with multiple locations across the Valley and in Flagstaff. The company has been recognized by Inc. 5000 Fastest Growing Companies and Phoenix Business Journal's Best Places to Work numerous times and ranks in the top 1% of all First American agents nationally. For more information, visit www.cleartitleaz.com.