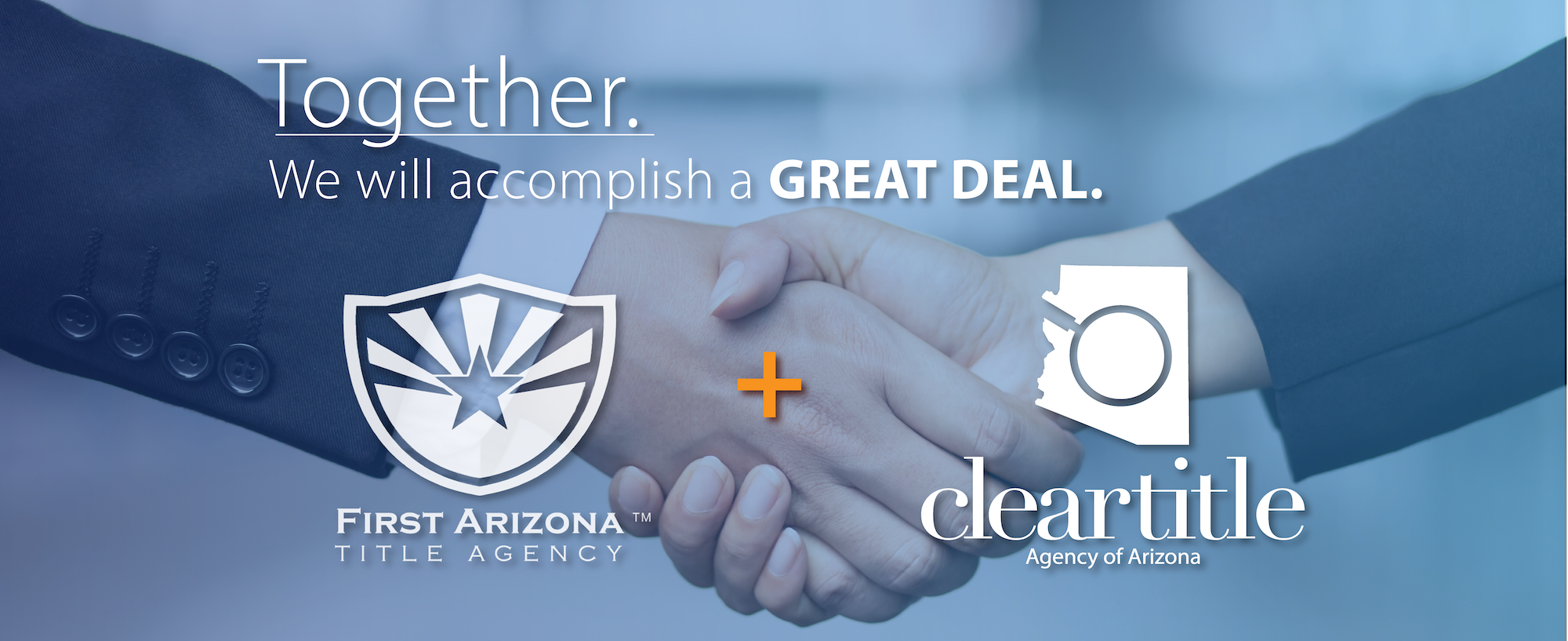 We are excited to announce that First Arizona Title is joining Clear Title Agency of Arizona.
Clear Title Agency of Arizona has acquired the operating assets of First Arizona Title. The agreement brings together two well-respected, locally-owned title companies. Clear Title is known for its commitment to quality and has built a strong reputation over the years serving a diverse range of real estate customers throughout Arizona.
First Arizona Title has a 21+ year history and has maintained a strong reputation for quality title and escrow services.
Working Together for a Successful Transition 
Our plan includes six key elements to ensure a successful transition for our team members and our customers.
1. People – The First Arizona Title team is now part of the Clear Title family and are officially employees of Clear Title. Please join us in extending our new team members a very warm welcome.
2. Customers – We do not intend or want there to be any changes for customers. There will be no disruption to escrow services currently being handled by First Arizona Title or Clear Title. There are no changes being made to company contact information including phone numbers, emails and mailing addresses.
3. Locations – There are no expected changes to Clear Title or First Arizona Title branch locations.
4. Leadership – Bill McCalmont, CEO of First Arizona Title will retain an active leadership role with Clear Title Agency of Arizona.
5. Administration – The Clear Title administration, accounting, title and marketing departments will be working to integrate First Arizona's people and systems into our company.
6. Branding – First Arizona Title will continue to operate under their existing brand as we manage the transition. When the time is appropriate, the First Arizona Title brand will be changing to Clear Title Agency of Arizona.
We are excited to demonstrate how the combined companies will collectively secure our reputation as a leader among title and escrow companies in Arizona.