Phoenix/Biltmore – Central & Commercial Offices
The Phoenix/Biltmore branch of Clear Title Agency of Arizona is the center of our universe. It is our central office and home to our esteemed Commercial Division, our Title Administration and our Customer Service & Marketing Division.
In 1972, Elizabeth Barrow made the move out west to Arizona with her family. Growing up Elizabeth watched both of her parent's hard-working characteristics unfold. Led by example she instilled a strong work ethic right from the very beginning of her career. Elizabeth has been working in the title and escrow industry for 30 years.
When Elizabeth first dipped her toes in the title industry she was unaware of what the word escrow even meant. Starting at the front desk she learned and grew from working with some truly remarkable individuals. Over the course of her career, she was guided further into the business. Elizabeth's dedication and undying commitment has helped her gain as much knowledge as she could throughout the years. Eventually, Elizabeth had the opportunity to manage her own branch which she gladly accepted. In 2008, Elizabeth joined Clear Title Agency of Arizona. She is currently working as an Internal Auditor. This position is a very different experience for her. Elizabeth's essential duties include recon on a daily basis, as well as handling all outgoing and incoming wires. Her enthusiasm and drive for this new opportunity continues to excite Elizabeth every day.
Raising a happy, healthy and motivated son is Elizabeth's most proud achievement. Family is her number one priority; she is often found spending time with her son and two grandchildren. She also enjoys traveling, reading and hiking.
Stefan is busy managing our database and will have a bio up shortly!
Kim is busy making sure that everything is operating smoothly and organizing the workforce, but she'll have her bio up shortly.
It's hard managing everything, but Brandy does it in stride! Her bio will be up shortly.
Originally from San Diego, California, Brent Ledda made his way to Arizona in 2004. After attending high school in San Diego, Brent enrolled at Arizona State University for some time. Brent is a particularly patient and an exceedingly driven individual. Brent's youth and high interest in new technology allows him to accomplish his duties in the workplace. He is most complimented on his trustworthiness, loyalty and his fun-loving, goofy personality.
Clear Title marks the start of Brent's professional career. He began with the company as an Accounting Clerk and soon after was offered a full time position as an Accountant. He has learned a wide variety of valuable skills on his climb up to his current position. Growing up Brent was always fascinated with how businesses operated and how companies made their profits. He enjoys the technical side of the industry and strives to tackle challenges he is unfamiliar with. Brent holds onto the strong family atmosphere that Clear Title provides. He finds joy and satisfaction in being able to help other employees with any issues that may arise, especially related to spreadsheets and data entry. Brent is passionate about continuing to sharpen his skills and abilities in regards to accounting and information technology to provide a wonderful experience throughout.
When Brent is not analyzing and organizing data into reports, you can find him spending time with his wonderful wife, fishing, cooking, or reading up on the latest tech and business news.
Scott Pearson brings decades of industry experience with him and uses his knowledge to develop key relationships with brokers, real estate developers, investors, lenders, and attorneys. Scott provides the commercial team with  a firm foundation for escrow service needs, including title research and due diligence.
He is a graduate of University of Phoenix and holds a Bachelor's Degree in Business Management and Marketing.
Dawn has joined Clear Title Agency of Arizona as a Commercial Escrow Officer.   Her role is to effectively manage complex commercial real estate transactions, issuing title insurance products and related endorsements with the highest level of customer service.
Dina Hart brings to Clear Title Agency of Arizona more than 24 years of experience providing closing services in multifaceted commercial real estate transactions.  Managing commercial real estate transactions from the receipt of the contract through funding and disbursement.  Dina maintains a professional closing experience and works to resolve complex issues that arise, clearly communicating status of the transaction throughout.  Her role is to represent truthfully and in detail, managing, coordinating and calculating closings with lenders, developers, real estate agents, buyers and sellers.
A native to Arizona, Dina previously worked at Security Title Agency and First American Title. She has two daughters and one grandson which she never runs out of hugs for.  Her favorite activities include time with family, reading, movies and exploring places throughout Arizona.
Arizona has been home for Shari since moving to the valley with her family in the 1970's. She was born in San Francisco, California. Upon graduating from Moon Valley High School, Shari received her bachelors in theology from the Pacific Coast Bible College. Her philosophy in life is to do the little things right while taking pride in your work. Shari is no stranger to committing to the details of her work.
Shari's invaluable skillset is vast and has been accumulated over her 30-plus years in the industry. She has experience with just about every task from microfiche to managing the title department. In the past, Shari has successfully co-managed for a company that serviced up to 45 escrow branches. She has been a family member at Clear Title since January of 2011 and is currently a title department manager. Her drive to pitch in and help others whenever possible is greatly appreciated by both clients and those in the office.
Parallel to her professional skills, Shari's hobbies are just as versatile. She enjoys spending her spare time on both artsy and sporty activities. Sometimes she can be found designing florals and decorating while other times she can be found playing racquetball or cheering on her favorite football team.
Nate is always on the move, but he'll have his bio up shortly.
Though born in Colorado Springs, Colorado, Shirley Watkins is a long-time resident of Arizona and has lived in the in various parts of the greater Phoenix area for 38 years. She attended Lake Havasu High school and both Mohave Community College and Paradise Valley Community College. Shirley embarked on her career path in the industry nearly two decades ago. Her 17 years of experience in the industry are applied every day to her role as Title Officer within Clear Title.
Shirley has been a part of the Clear Title family since 2010. Her unparalleled ability to research and report has made her invaluable to both the team and to clients. Shirley ensures a clear title for every transaction. It's this dedication and diligence that leaves clients constantly complimenting her level of service. She is a strong advocate in gathering wisdom along the way to create the best present-self possible, both personally and professionally.
Shirley loves nothing more than her three children and five grandchildren. Family is her priority. She enjoys spending her free time with them whether doing board games, watching a movie, or relaxing on a Saturday afternoon having a barbecue.
Becky is busy recording documents, but her bio will be up before you know it!
Angela is busy recording documents, but her bio will be up before you know it!
Customer Service & Marketing
Gabe Rushing is a marketing and public affairs professional with over 15 years of experience working with Fortune 500 Companies, Health Systems and Health Care Providers, National Trade organizations, Political Candidates, and Government Agencies to spearhead and execute marketing campaigns while leveraging the communication opportunities created by technology.
Previously serving  as the Director of Marketing and Communications for Meritus, Gabe's responsibilities included planning, development and implementation of the health plan's marketing, member engagement, public relations and communications strategies with primary emphasis on membership growth and retention
Additionally, Gabe's experience includes works as the Marketing and Public Relations Manager for Maricopa Integrated Health System and was responsible for creative direction and management of the health systems' overall marketing efforts, web platforms and digital marketing strategies.
Prior to working for the Maricopa Integrated Health System, Gabe served as the Senior Account Manager for IWS, a marketing agency with Arizona and DC offices. In that role Gabe directed marketing strategies and daily deliverables for large clients including; Freeport McMoRan Copper & Gold, The US Chamber of Commerce, First Things First, Maricopa Integrated Health System, Mercy Maricopa, and Home Assist Health.
Gabe is a native Arizonan and a graduate of Arizona State University with a degree in Political Science and Public Relations. Gabe is happy to call Central Phoenix home with his wife Caty and daughter Juniper.
It takes a lot of time and care working with our clients, but Andy will have his bio up shortly.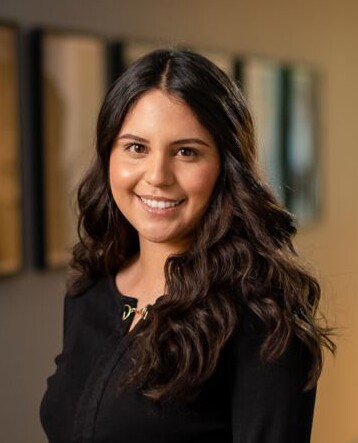 Branch Testimonials
"Working with everyone at the PV branch was an absolute pleasure. They not only are great to work with, they know their stuff! I will certainly be using them going forward with other real estate transactions I have. Can I give them 10 stars?????"